Image Information System Laboratory

Categories of technology seeds

Information telecommunication

keyword
Faculty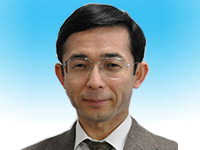 IWAHASHI Masahiro
Electrical,Electronics and Information Engineering
Professor
TEL:

0258-47-9546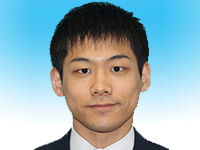 HARAKAWA Ryousuke
Electrical,Electronics and Information Engineering
Assistant Professor

TEL:

0258-47-9546

Specialties
Information Science and Technology / Signal Processing, Image Processing, Intelligent Informatics
Research areas
1. Image/Video/Audio Signal Processing
2. 3D Image Processing / Robot Vision
3. Multimedia Information Retrieval / Recommendation
4. Social Media Analysis / Data Mining
Main facilities
Large-scale and fast computing servers, High capacity data storage, Image I/O device, Programmable robots, Signal processing/machine learning software
Forte of this laboratory's study
Signal coding/restoration/recognition, Multivariate analysis, Deep learning, Complex networks, etc.
Achivements/proposals via industry-academia collabolations
・Intelligent environment monitoring system via sensor signal analysis (river/road monitoring, robot communication etc.)
・User-centric infromation acquisition system via big data analysis(Information recommendation based on interest estimation, personalized advertisement etc.)
Areas interesting to interact with
・Signal processing research such as image recognition or classification
・Machine learning research such as semantic understanding of video/audio/text/Web data
Message
Oue researches include analysis of image, video, audio, text and Web data and integrated processing of the various data.
Examples of image processing technologies

Technology of image restoration

Technology of image recognition

Technology of multimedia information retrieval