Disaster resilience and reconstruction systems engineering (Remote Sensing)

Categories of technology seeds

Measurement・Simulation

keyword
Faculty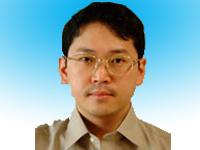 TAKAHASHI Kazuyoshi
Civil and Environmental Engineering
Associate Professor
TEL:

0258-47-9673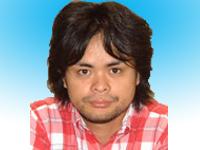 SAKATA Kenta
Civil and Environmental Engineering
Research Associate
TEL:

0258-47-9676

FAX:

0258-47-9676

Specialties
1. Civil engineering project/ Traffic engineering
2. Earth system and resources engineering
3. Agricultural environmental engineering/ Agricultural information engineering
Research areas
research on applications of geospatial data which is acquired by remote sensing techniques and used for disaster prevention and mitigation in various fields:
- Monitoring crop growth using spectral and LiDAR sensors onboard satellites and UAVs
- Estimating forest parameters derived from LiDAR observation data
- Extraction of snow covered areas using satellite data
- Development of the LiDAR-based system for measuring snow on roads and shoulders.
Main facilities
- Data analysis software for remote sensing Data, such as satellite image data and hyper spectral data
- A Spectral Radiometer
- A Thermal Imager
- UAV systems
- LiDAR systems
Forte of this laboratory's study
Acquisition and analysis of geospatial data which is obtained by remote sensing techniques.
Achivements/proposals via industry-academia collabolations
Applications of remote sensing techniques to monitor and understand phenomena on the Earth's land surface, such as crop growth, land cover changes and disaster damage.
Areas interesting to interact with
Use and application of 3D geospatial data for disaster prevention and mitigation in various fields.
Intellectual properties
1. Japanese Patent No. 4982769
2. Japanese Patent No.5369282
Message
We developed a method to estimate rice plant height and vegetation coverage using LiDAR data. In addition, we have a small and low cost UAV-based LiDAR system for crop monitoring.
Our small UAV-based LiDAR system for paddy rice grwoth monitoring

Distribution of LiDAR-measured rice plant height

Plot-based estimation of rice growth using time-series radar satellite data

Restoration monitoring of Tsunami affected farmland with satellite images

Grasp of rice paddy rice growth using three-dimensional information

Paddy rice growth state monitoring with spectral information