Machine Tool Technolgy
Categories of technology seeds

Manufacturing

keyword
Faculty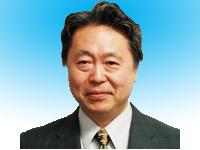 TANABE Ikuo
Mechanical Engineering
Professor
TEL:

0258-47-9727

Specialties
Production Engineering, Machine Tool, Manufacturing and Composite Material
Research areas
Production Engineering, Machine Tool, Manufacturing and Composite Material
Main facilities
CAE System (SolidWorks, COSMOSFLOW/Works, LS-DYNA, MegNet 6, AdvantEdge), AFM, Laser Microscope, FEM, FFT, Linear Motor Lathe, Several Measuring Instruments for Temperature and Heat Transfer Coefficient.
Forte of this laboratory's study
1.Forced Cooling for Machin Tool.
2.Innovative Softwear Using Taguchi-Methods for Future.
3.Development of the Software for Creating New Materials with Hybrid Properties and Manufacturing of the Three-Dimensional and Functionally Gradient Material Using Its Software.
4.Laser Coloring."
Achivements/proposals via industry-academia collabolations
1.Our Forced Cooling is effective.
2.Innovative Softwear is useful.
3.Software for Creating New Composite is an epoch-making.
4.Our laser coloring is very beautiful."
Areas interesting to interact with
All Manufaturing Fields for the Future.
Intellectual properties
"Literary propety:
Software ""Golden Compass(No.00009632)"",
""Inverse 2010(No. 00009918-1)"",
""Enterprise(No.00010006-1)""and ""Innovation Tool for Tomorow"".
License:
""Forced Cooling using Strong Alkaline Water for Cutting Equipment(No.02010-240559)""
and other 67 licenses."
Message
I am very old man. I would like to use my final lampligt for your tomorrow.
Linear Motor Lathe for Polishing Process of Mirror Like Surface

Laser Coloring Using YVO4

Bench Lathe in Strong Alkaline Water for Earth For Eco-Friendly

Mirror Like Manufacturing for Carbide

Environmentally-Friendly Permanent Grease Lubrication

Sintered Alumina and Magnesium Composite with High Static Stiffness and High Damping Ratio