Categories of technology seeds

Nuclear System Safety

keyword
Faculty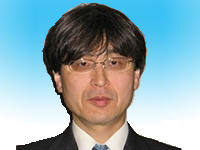 TAKASE Kazuyuki
Nuclear System Safety Engineering
Professor
TEL:

0258-47-9690

Specialties
1.Energy&Nuclear Engineering/Nuclear Science
2.Thermal Engineering・Applied Thermophysics/Thermal Engneering
3.Physics/Fluid Engineering
Research areas
1.Liquid-Gas Two-Phase Flow in Nucler Assemblies
2.Heat Transfer and Fluid Flow Simulation
3.Thermal-Hydraulics in Severe Accident with Core Meltdown
4.Feasibility on Thermal Engineering of Advanced Reactors
5.Hydrogen Controll in Nuclear Reactor Related Facilities
6.Metal Vapor Channeling Instability at Laser Irradiation Cutting
Main facilities
1.Circular Duct for Liquid-Gas Two-Phase Flow Experiments
2.Rectangular Channel for Estimating Liquid Film Thickness
3.Container for Verifying Reduction of Hydrogen Concentration
Forte of this laboratory's study
1.Thermal-Hydraulic Experiments
2.Thermal-Hydraulic Simulations
3.Development of Numerical Analysis Methods
4.Measurement and Evaluation of Void Fraction Distributions
5.Heat Transfer Enhancement
Achivements/proposals via industry-academia collabolations
1. Research and development on a hydrogen concentration reduction technology of flammable gas in long-term waste strage containers;
2. Study on heat transfer characteristics of hydrogen recombination catalysts;
3. Basic study on metal vapor channel instability at laser cutting;
4. Study on equipments for sppressing core meltdown at severe accident;
5. Study on behavior of aerosols which contains radioactive materials.
Areas interesting to interact with
1. Material chemistry and water chemistry (hydrogen occurrence behavior by a chemical reaction)
2. Analysis chemistry (quantification of scattering radioactive dust)
3. Computational science (higher code parallelization and large-scale data visualization)
Message
1. Complicated heat transfer and fluid flow characteristics in the nuclear reactor are clarified experimentally and numerically;

2. As one of decommissioning acceleration studies for the Fukushima dai-ich nuclear power plant, a development study on fuel debris long-term strage containers is performed; and,

3. The student who have a world-wide outlook is brought up.
A channel for two-phase flow experiments and void fraction distribution measurement sensors

Analysis results of rising bubbles in a rectangular duct

Experimental and analytical results on water and vapor distributions in a horizontal direction of a fuel bundle

Predicted results of melting behavior of solid metallic particles by laser irradiation and solidification behavior of liquid metal after stop of laser irradiation

A concept of the new container to reduce the concentration of hydrogen gas by water decomposition due to radiation in the waste long-term storage container

Experimental container for confirming reduction of hydrogen concentration using passive autocatalytic recombiner