Faculty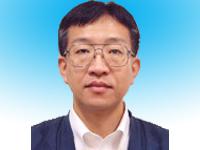 NAKAGAWA Kenji
Electrical,Electronics and Information Engineering
Professor
TEL:

0258-47-9523

Specialties
Information Science, Engineering, Information Networking
Research areas
1. QoS control techniques on TCP/IP networks.
- Development of fair bandwidth allocation methods on connections.
- A performance evaluation on a TCP/UDP mixed environment.
2. A quick connection admission control that guarantees packet loss rate.
- Effective bandwidth for a loss rate guarantee of packets.
- Large deviation theory.
3. Evaluation of delay in packet networks.
- An analysis by a continuous time Markov chain.
- Approximate conditions of a Markov model.
4. An analysis of stationary distributions of queue length and delay.
- An analysis of a stationary distribution applying complex analysis.
- A series expansion of a stationary distribution.
5. Development of a high-speed simulation method.
- A high-speed estimation method for rare packet losses.
- Importance sampling without knowledge of a random process.
6. Accurate measurement method of networks.
- Development of a low cost and accurate measurement tool for delay/loss.
- Non-bias delay measurement technique.
Forte of this laboratory's study
1. Queueing theory
2. Applied Probability
3. Statistical data analysis
4. High-speed simulation technique
5. Network performance measurement
Areas interesting to interact with
1. Traffic data collection for a network performance evaluation