Solar Energy Device Laboratory

Faculty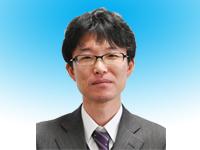 TANAKA Kunihiko
Electrical,Electronics and Information Engineering
Associate Professor
TEL:

0258-47-9514

KANAI Ayaka
TEL:

0258-47-9557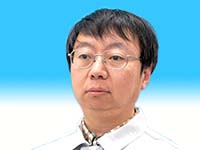 TOYOTA Hideyuki
TEL:

0258-47-9854

Specialties
semiconductor optics, solar cell
Research areas
thin film solar cell, photoluminescence spectroscopy, single crystal growth, thin film deposition under no vacuum condition
Main facilities
photoluminescence observation system (near infrared region), Spectrophotometer,sulfurization system, solar simulator, electronic furnace
Forte of this laboratory's study
Spectroscopy, thin film deposition under non-vacuum condition, adjustment of laser
Achivements/proposals via industry-academia collabolations
new-type solar cell, transparent p type semiconductor
Areas interesting to interact with
thin film deposition under non-vacuum and low temperature condition
Intellectual properties
preparation method of sulfide thin films (2006-098530)
Solid fluorescent material(3945710)
Message
In our laboratly, low cost, environmental friendly solar cells have been developed.
Preparation method under non-vaccum conditions, and spectroscopic analysis are main topics of our laboratly.
J-V curve of solar cells prepared under non-vacuum conditions.

First observation of exciton luminescence from Cu2SnS3 bulk single crystal and DAP recombination luminescence from Cu2SnS3 thin film.