Earthquake Engineering Laboratory

Categories of technology seeds

Infrastructure

keyword
Faculty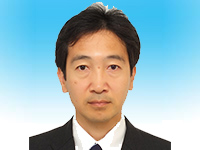 IKEDA Takaaki
Safety Management
Professor
TEL:

0258-47-9638

Specialties
"Earthquake engineering
Disaster mitigation engineering"
Research areas
Disaster mitigation and earthquake damage prevention in consideration of local site effect and local seismicity
Main facilities
Microtremor meter(Servo Velocity meter), UAV, GIS system and GPS receiver
Forte of this laboratory's study
Seismic design, Seismic assessment, Earthquake damage prediction, Earthquake disaster countermeasures, Seismic assessment
Areas interesting to interact with
Earthquake disaster mitigation in consideration of local site characteristics
To upgrade seismic performance of civil infrastructures and energy facilities
Introduction to practical work of research results
Message
It is thought that the huge earthquake will be generated around Japan in future. Earthquake damages were affected by local site effect and strong ground motion.
We are working on the earthquake disaster mitigation. Major topics are local site effect assessment and strong ground motion prediction.
Furthermore, we are engaged in technical cooperation to the foreign countries.
Strong ground motion evaluation result

Earthquake damage investigation

Earthquake damage investigation

Ground investigation in Nepal

Collaborative research of earthquake disaster mitigation with Myanmar

Field survey of active fault and ground characteristics