Development of low-temperature fabrication process of thin films
Functional Materials Chemistry
Categories of technology seeds

Manufacturing

keyword
Faculty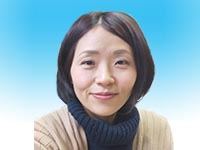 NISHIKAWA Masami
Department of Materials Science and Technology
Associate Professor
TEL:

0258-47-9831

Research areas
We are developing a low-temperature fabrication process for thin films of metal oxides and metal titrides in the purpose of flexibility. Specifically, we use laser and plasma. The main applications are sensors, photocelctrodes and wear resistant coatings.
Main facilities
Plasma equipment, various light sources such as lasers, photoelectrode / photocatalyst evaluation equipment, visible ultraviolet spectrophotometer, beads mill
Forte of this laboratory's study
Low-temperature fabrication of metal oxide films.
Areas interesting to interact with
Not particularly limited. We believe that the functionality of metal oxides and metal nitrides, whose applications have been limited due to the need for high-temperature processes, can be applied to various fields.
Message
We are developing research focusing on low-temperature fabrication process of thin films, but we are also developing a series of research on photocatalysts, including fabrication, evaluation, and elucidation of the mechanism.
Laser irradiation optical system and plasma equipment.