Wildlife management

Categories of technology seeds

Ecological・Bioengineering

keyword
Faculty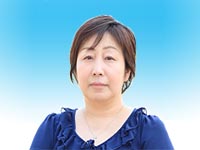 YAMAMOTO Maki
Bioengineering
Associate Professor
TEL:

0258-47-9442

FAX:

0258-47-9400

Specialties
Ecology, Wildlife management
Research areas
Auto-monitoring system of wildlife animals, Auto-detecting system of wildlife animals.
Main facilities
Radio receiver
Yagi-antenna
Application for GIS analysis
GPS collar,  Data logger (ECG)
Forte of this laboratory's study
Wildlife management
Ecological survey of wildlife animals
Varidation of detecting device of wildlife animals.
Stress measurement of wildlife animals
Education for wildlife management
Achivements/proposals via industry-academia collabolations
Development of cormorant fishing damage control equipment
Development of laser equipment and image analysis equipment for evacuation from crow's roots
A Study of Black Bear Observation Collar Using Mobile Communication
in Consideration of Energy-saving Operation
Areas interesting to interact with
Acoustic technology
Miniaturization of power supply unit
Technology related to power saving
Technology related to laser output
Material processing for conductive anti-herbal sheet
Intellectual properties
"A device for determining the number of harmful birds and a stationary position and a method for controlling harmful birds."Acquire patent (Japanese Patent Application No. 2009-297779)
Message
Agricultural damage caused by wildlife animals has become a major social problem, but the depopulation and aging of inter-mountainous areas has progressed, and the workforce necessary for countermeasures against wildlife animals is lacking. We make use of new engineering technology to compensate for labor shortage in inter-mountainous areas, and we are developing technology for wildlife animals and human beings to coexist.
Outline drawing of future wildlife countermeasure system

Real-time monitoring system utilizing animals dedicated frequency mobile for symbiosis with wildlife